Midwest Pressure Systems HL series boosters use a 1.5 horsepower hydraulic power unit to boost gas pressures to 450 psi, 650 psi or 2500 psi from supply pressures as low as 20 psi.
The 40 and 50 series gas pressure boosters, also called gas boosters and booster compressors utilize shop air as the motive force to boost gas pressure. The pressure boost can be as low as 5 psi or as high as thousands of psi. They require no electricity, cooling water or lubrication. They are explosion proof, compact, easy to install and economical. Information describing our standard systems is available from the links below. The boost ratio is based on the shop air pressure although it is also affected by the gas supply pressure.
»Frequently Asked Questions
»Watch Gas Booster Animation
»Electric versus Air driven boosters
»Air Products Shipping Information
»Air Products Repair Kit Information
We offer custom systems with higher boost ratios and flowrates than our standard systems.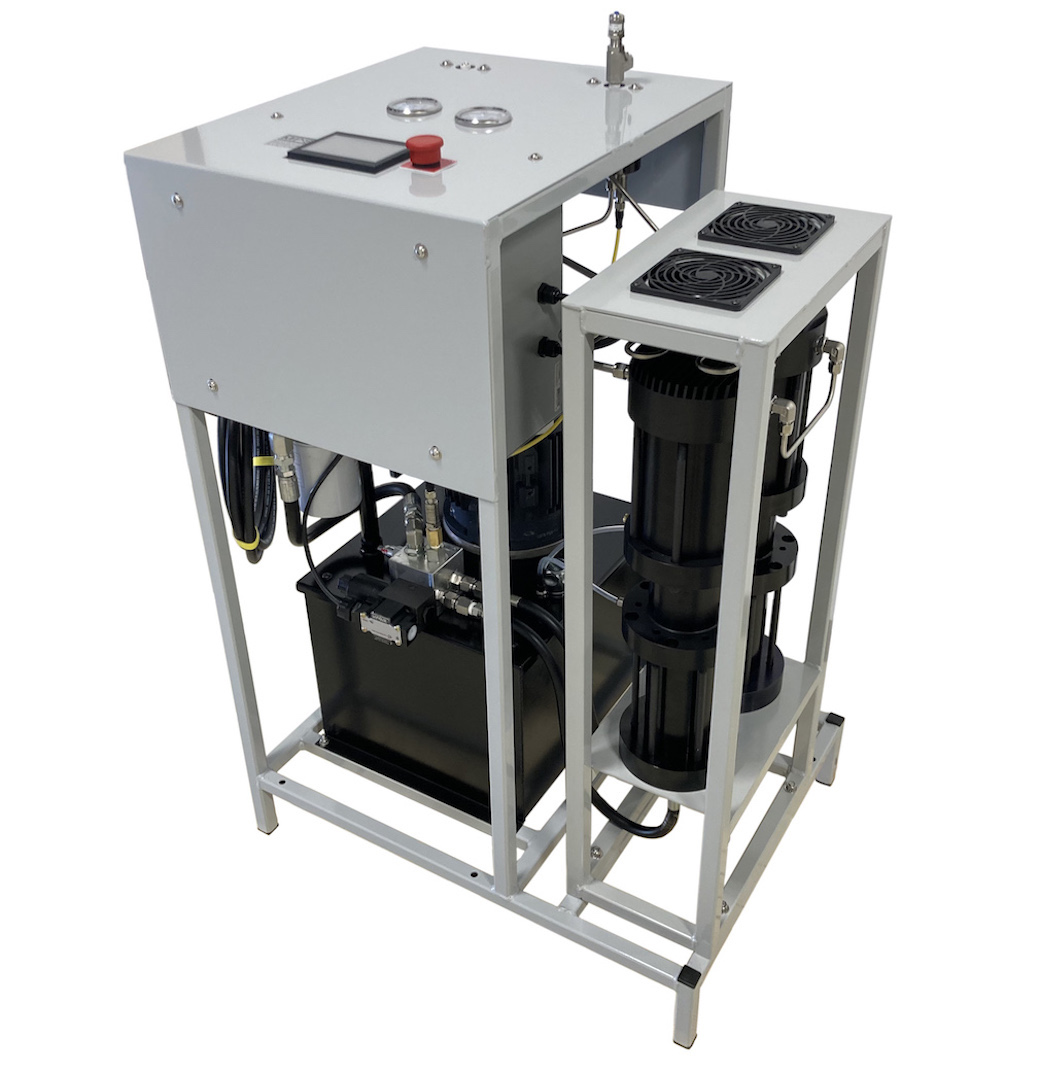 Electrically-Driven Booster
» 2500 psi discharge, 180 scfh max
» 1500 psi discharge, 220 scfh max
» 650 psi discharge, 380 scfh max
» 450 psi discharge, 550 scfh max

View more products:
Air Pressure Booster Systems • Gas Pressure Booster Systems • Electric Inert Gas Pressure Booster Systems • Repair Parts & Kits • High Pressure Tanks