Custom Design & Build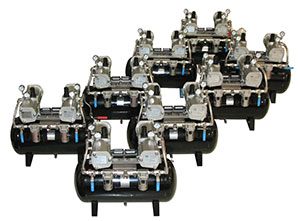 Midwest Pressure Systems (MPS) will modify existing products or create new products to meet project technical requirements.
Engineering Support
The engineering team at MPS can apply more than 40 years of experience to your air and gas pressure booster system requirements or problems.
Note: Please contact us to tap into our engineering and industry expertise.
Product Repair/Maintenance
MPS stocks rebuild kits for standard products. (link to parts page) We rebuild or repair all current products we manufacture. We keep records of all custom systems we build and can help customers find replacement parts.
Note: Please contact us to get return authorization before sending a unit for repair.
Export Services
MPS is an experienced exporter compliant with all current U.S. government export regulations as well as foreign customs clearance documentation requirements.
Private or Custom Labeling
MPS can private label our products or provide custom labels to meet customer requirements. Please contact us.